Beyond the Abstract: an interview with Ashley Phillips
In this Bioanalysis Zone podcast episode,
our Senior Scientist and Technical Specialist Ashley Phillips discusses his recent publication. 


Ashley's publication assessed the performance of next-generation trypsins for rapid protein LC-MS bioanalysis, effectively reducing a two-day process into just one day's work. As the paper's lead author, Ashley outlines the experimental design, the challenges associated with data storage and how he and the team are now applying the best-performing trypsin in their workflows.
The
 

Bioanalysis

 

article:
Single-day protein LC–MS bioanalysis: can next-generation trypsins cut it?
Keywords:
• bioanalysis • biotherapeutics • enzyme digestion • heat-stable trypsin • HRMS • LC-MS • next-generation trypsin • proteins
Aims: The drive toward more sensitive LC–MS assays has resulted in long, complex methods. We assessed next-generation trypsins to identify a suitable candidate to integrate into protein LC–MS method development strategies, to simplify methods and increase throughput. Materials & methods: The performance of commercially available next-generation trypsins was assessed based on the digestion of protein standards in buffer and complex matrix by LC–high-resolution MS. Results: The performance of all next-generation trypsins assessed exceeded that of an overnight tryptic digest in a fraction of the time. Performing reduction and alkylation prior to digestion with heat-stable trypsins may be beneficial and should be investigated. Conclusion: Promega Rapid-Digestion Trypsin is the best-performing next-generation trypsin, surpassing an overnight tryptic digestion.
Read the full research article via Bioanalysis
Meet the speaker: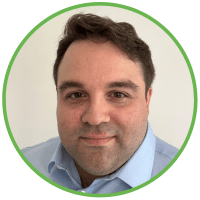 Ashley S Phillips
Senior Scientist & Technical Specialist

Ashley's current role as Senior Scientist and Technical Specialist primarily involves the development of robust, sensitive LC-MS assays for the quantitation of therapeutics, biotherapeutics and biomarkers in biological matrices in collaboration with Resolian's clients to support the drug development process. The focus of these assays range from small molecules to large molecules including antibodies and ADCs. He also supports method validation and troubleshooting activities and mentors early career scientists in new techniques and best practice. Ashley completed his PhD under the supervision of Professor Perdita Barran at the University of Manchester. His research focused on investigating the early stage aggregates of amyloidogenic proteins using a variety of mass spectrometry based approaches including native mass spectrometry, Ion Mobility Mass Spectrometry, HDX and multiple gas phase fragmentation techniques.